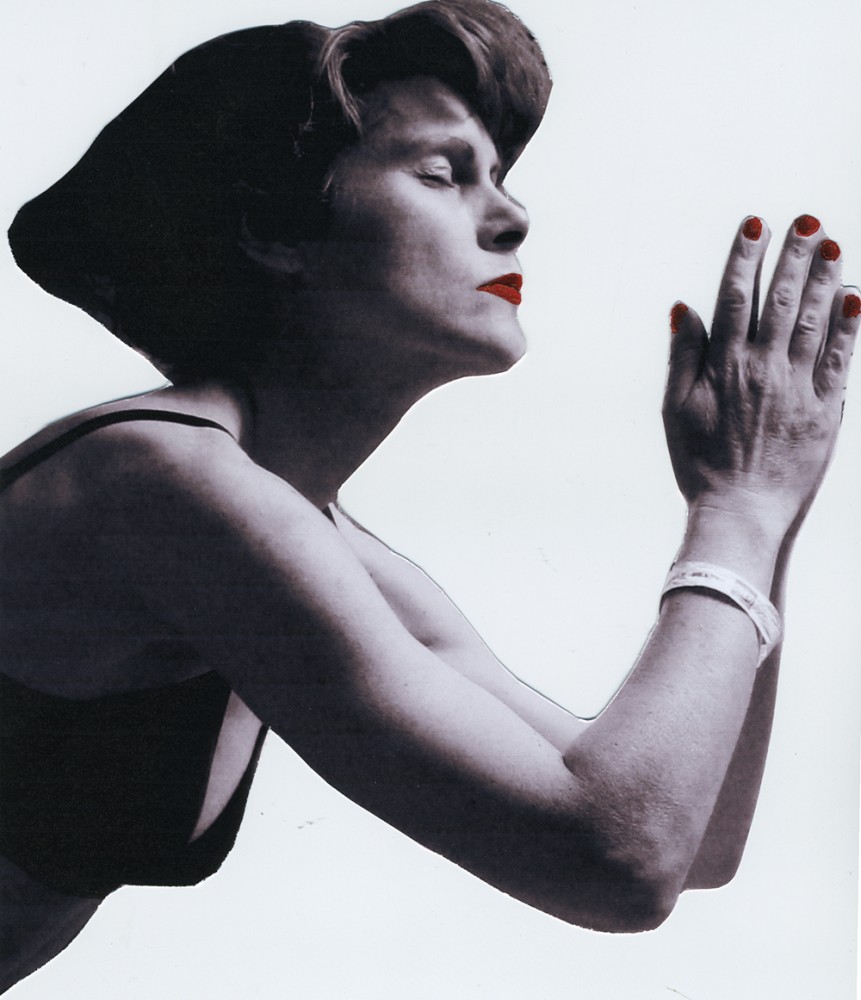 'Amsterdam, Saturday, 24 July, 2010:
Today the owner of the art space where I am creating my installation wanted to talk to me. I was in the midst of painting a grey floor of my space section white.
"There are letters in the local newspaper of a young girl and her mother having a terrible fight about your handmodel contest, did you read this? It is getting really ugly, the mother threatens to disown the girl if she continues to participate in your contest! The girl writes that she wants to run away from home! Can't you do something?"
Yes, I said, of course I can. I wrote the letters myself. Up to this point I was convinced that it is obvious that the correspondence between girl and mother is fiction. Only hoping that the reader might get carried away in the game of pretence. Never expecting the narrative to become this strong…
The project 'Handmodelling' is a monument for beauty and youth. It questions the involuntary act of being young and beautiful. It is a work about our contract society and the downward spiral we kind of fell in, when our secular 'beliefs' created new power institutions: being beautiful & the myth of endless self-realization and improvement.
The project has a clear incentive: a recurring memory I had of myself as a young girl, lying in bed on my back, looking at my hands in the air, feeling lonely and happy, my future in front of me. I played, my hands two swan heads, floating, biting each other, caressing, always ending as hands again, in silent prayer. I was a religious child.
I created a narrative, a parody on a topmodel contest, about a girl called Hannah who has hands of unprecendented spiritual power. At least, she thinks so. I started to roam local schools, searching for young girls of age thirteen to play the part of a girl auditioning for a fictive handmodel's contest. Writing letters, sending them to a local newspaper, telling the newspaper it is fiction, making the letters real and more real. Thirteen girls showed up at the photo shoots, wearing a 'wristband' that expressed their commitment to the project and to me. I started to wear mine the second I was convinced they would show up. That was when one of the girls during the 'auditions' asked me if her hands were 'beautiful enough' to participate in my competition. I realized there was no way I could destroy the power of illusion I was bringing to life. Although every participant knows this story isn't real, the elements involved are so realistic it becomes a new reality, a new narrative. Telling others about this project fuels this new reality time after time.
After I have written this, I will finish painting the floor of my small space, looking so pristine and sacred, a real white cube cliché. Last week I burned the names of the participating girls and their self-chosen fictive names on the surface of a prayer bench.
By focussing on one body part, the hand, the 'fetish value' is stronger than the symbolic weight. At least, that is what I am aiming for.
During the working period I published a blog on the site of the art space, using only my own image, not the girls. In the weeks approching the opening of the presentation I published text only, referring to the girls as carriers of actions, not as real persona anymore.'