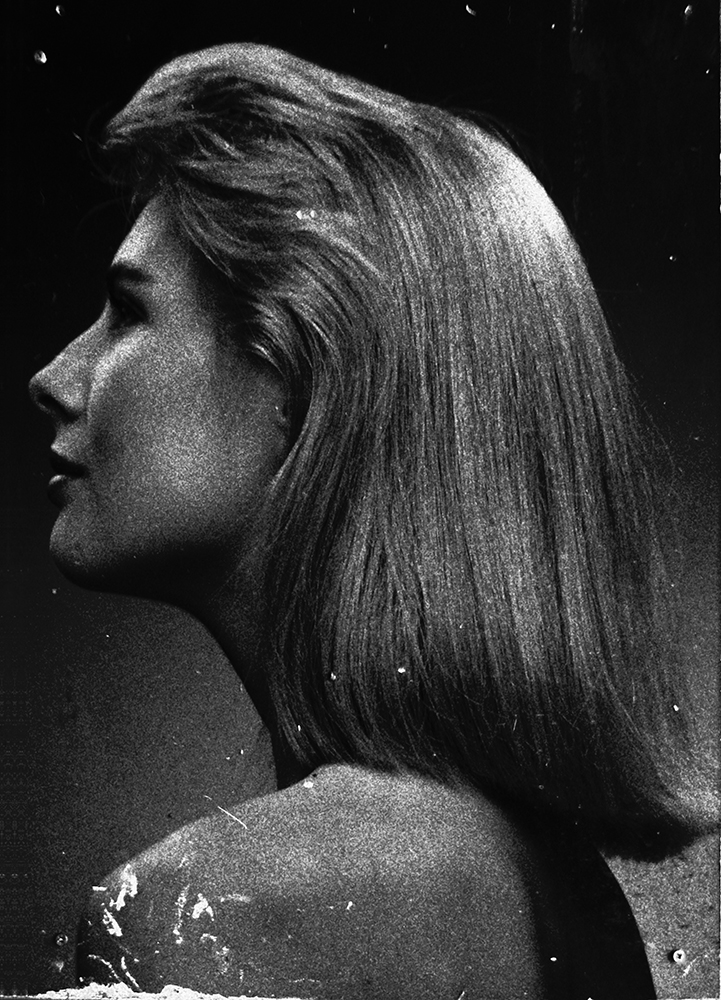 Morpheus: 'Do you believe in fate, Neo?'

Neo: 'No.'

Morpheus: 'Why not?'

Neo: 'Because I don't like the idea that I am not in control of my life.'

Morpheus: 'This is your last chance. After this, there is no turning back.
You take the blue pill – the story ends, you wake up in your bed
and believe whatever you want to believe. You take the red pill –
you stay in Wonderland and I show you how deep the rabbit-hole
goes.'
From the film The Matrix (1999), Wachowski brothers
opened 9 april 2010
Stadsdeelkantoor Amsterdam Zuidoost
Anton de Komplein 150
Finissage 14 May 11:00 – 14:30
'From 2007 to 2009 I worked in a studio in the Southeast suburban area of Amsterdam on the ground floor of a typical Bijlmer 'honey comb' high-rise building. Witnessing the intricate choreographed game of dealing, I got to know some of the 'junkies' who lived in a housing project called 'Domus'. Homeless drug users with a lot of 'police encounters' are offered a room and treatment program by The Salvation Army.
How would talking about their faces and the definition of their identity affect the way they see themselves, and the way I see them?
I invited them to start a working relationship over a period of months to a half year. After each shoot I visited them again, looking at prints together. Some images became a part of their rooms.
Being a visiting artist didn't mean I was a 'real time' witness of their lives. But spending as much time as I did, sitting in their rooms, gave me an opportunity to connect with a genuine side of their lives.
On many occasions I came to see someone I saw the week before, hearing that he or she was in jail. To them the most normal thing in their world. It underlined the notion of interruption and the transiency of their homes. A home offered to them but at the same time forced upon them, since they caused so much menace to society.
The Domus people and I entered a new realm of social life together, in which exchange, structure, inspiration and surprise were important elements being renegotiated on a regular basis. Tracing the mother key could be considered a project about beauty and addiction but foremost about the photographic discourse itself.'
From the text Dancers and Runners / Tracing the Mother Key
A photo book is part of the project, see the excerpt below.
size: 20 x 25 cm, hardcover / 120 pages / price € 49,50
Mail to order.
The project Tracing the Mother Key was kindly supported by the board of the City Council of Amsterdam Zuidoost, the Zero Artist Foundation, Dekla Photo-Finishing, Aap photo lab, SuperSens and Josien Vogelaar.