December 3, 2014

For the production Read-in Cinema, visual artist and author Emily Kocken is looking for performers age 19–52, heigth 163–172 cm, body type: slim, hair color: brown, hair length: medium/long, eye color: brown, English speaking. Read-in Cinema will premiere in May 2015, rehearsals start February 2015, auditions 10 & 11 January 2015.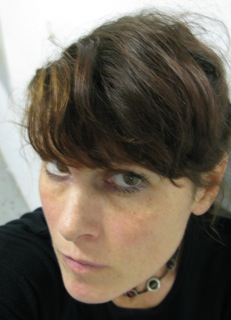 Apply by sending your picture to [email protected]. Deadline 22 December 2014.
In Read-in Cinema Emily Kocken creates a reading organism of twelve performers looking like her. This new circle of 'look-a-likes' read the script of the film Picnic at Hanging Rock, a famous cult movie from the seventies. In daily episodes Read-in Cinema tells the story of the disappearance of a group of schoolgirls during a picnic set in 1900. Masked as a murder mystery the story is a classic manifesto against the polarization of female and male identity. The strong image of thirteen 'identical' performers reading and breathing as one questions the nature of identity itself.