Emily Kocken (visual artist/writer) researches the intersubjective creating multidisciplinary performative installations. Her methodology contains conceptual and situationist elements, evoking chance to enter carefully designed zones through an eclectic system rooted in mystic pagan traditions.
Born in 1963 in New York, she moved with her family to the Netherlands at the age of seven. She received a rich training in the academic field, studying music, philosophy, theatre, film and writing. For more than a decade she taught music, theatre and film at different high schools. After a car accident in 2000 she quit her teaching job and dedicated herself solely to her art practice, developing her work via interdisciplinary collaborations and solo projects, supported by several Dutch foundations for the arts.
By measuring residues of energy deriving from personal histories and particular places, she creates visual and emotional narratives that serve as new sources, blurring the fine lines of (non)fiction. She often involves communities—peer groups—in the process.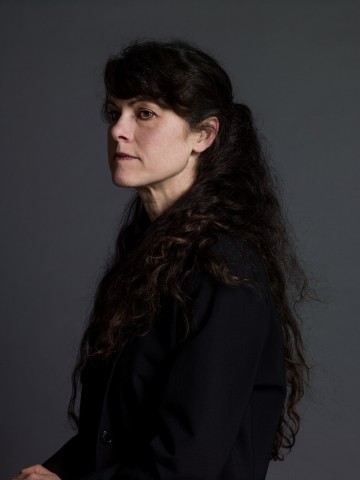 Recent projects and works:
De kuur (Querido, Amsterdam, 2017): novel about pater familias Yves Altman who loses his children through their obession with Thomas Manns Magic Mountain.
Anna-O-Anna (Van Abbe Museum, Eindhoven, 2016): live cello performance, playing the prelude of Bach's First Cello Suite backwards, after an evocational introduction of Anna Magdalena Bach.
Come-Go-Stay (for West, The Hague 2015): semiotic and semantic installation, using imperatives from 'Sacred Emily', a text by Gertrude Stein, to train a European Champion Standard Poodle and develop the ideal hybrid relationship.
Read-in Cinema (Veem House for Performance, Amsterdam, 2015): reading the filmscript of Peter Weir's 'Picnic at Hanging Rock' with ten lookalikes.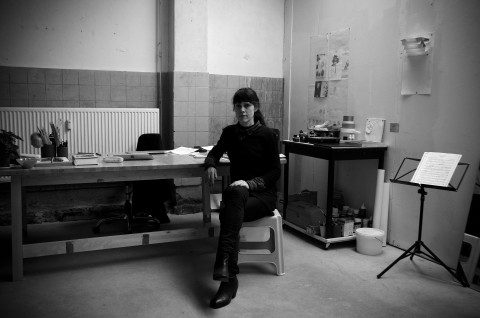 As a visual artist she is represented by Lauwer Art. As a writer, she made her debut in 2013 with the novel Witte vlag for Querido Publishers in Amsterdam.