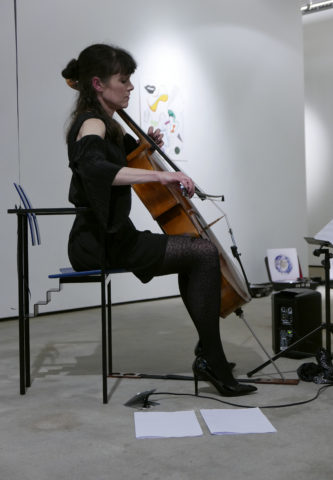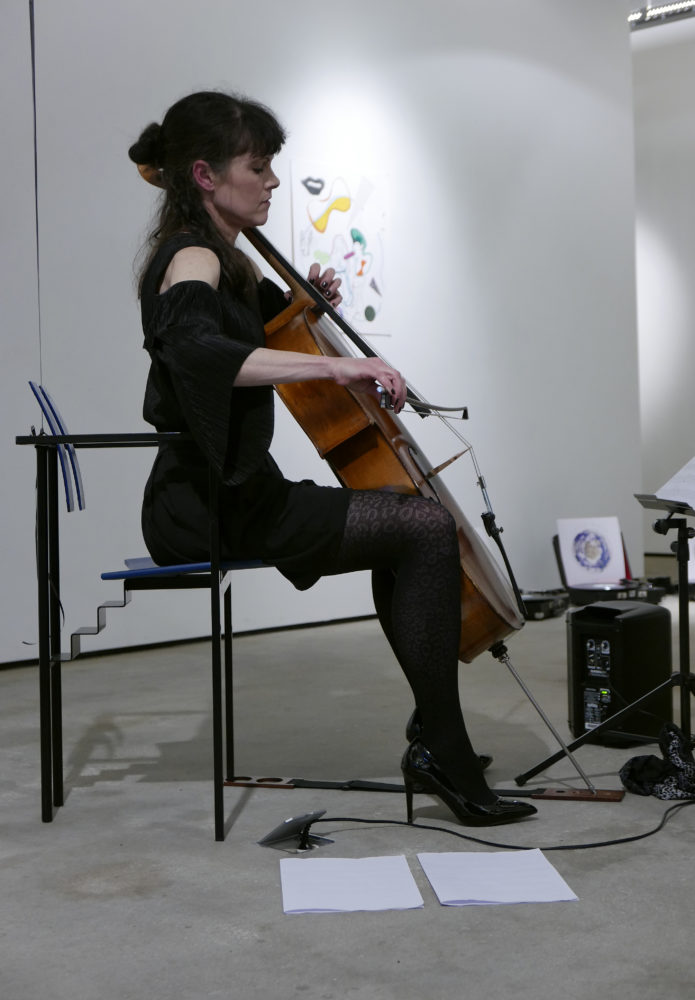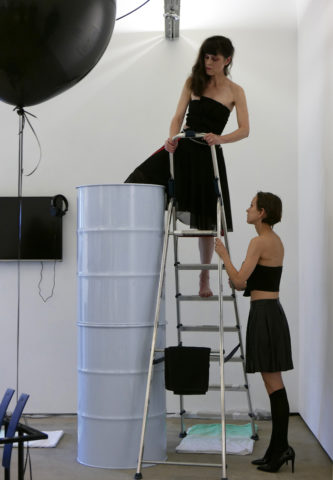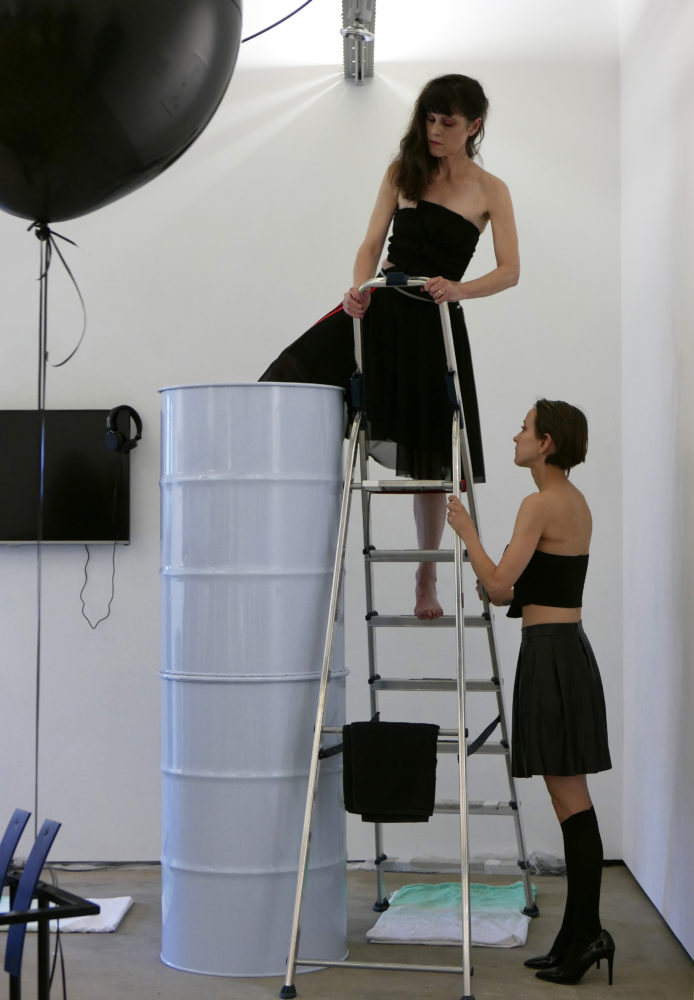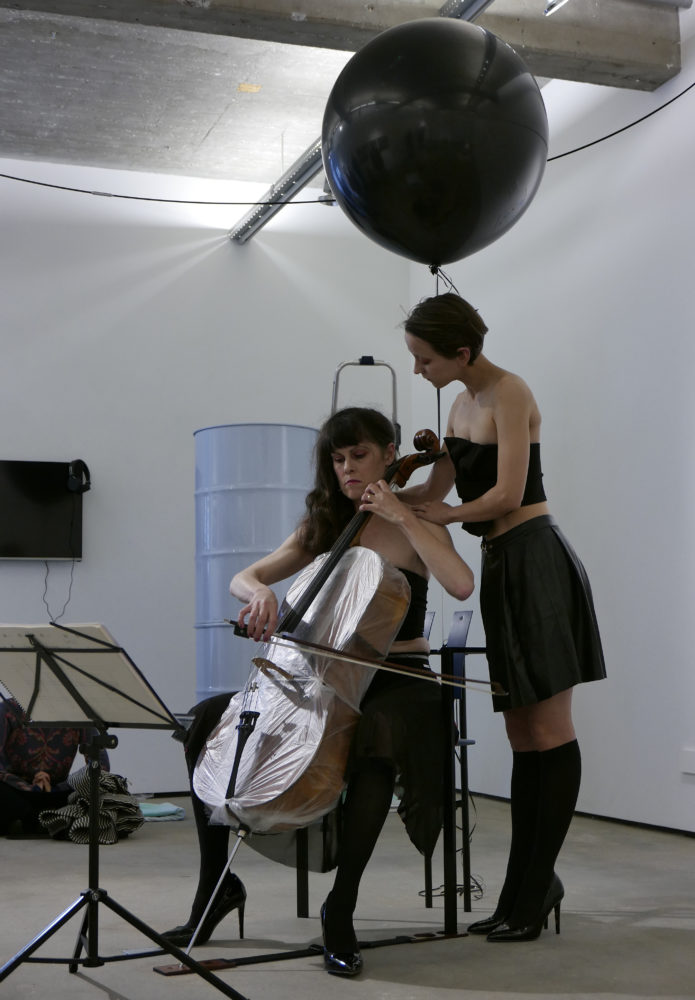 Cello Girls
Album, Drawing, Performance
2018
Opening
Sat 20 Oct 17–19
Record Release
Sat 27 Oct 15–17
Performance Salons
Sat 3 Nov 15–17
Sat 10 Nov 15–17
With Cello Girls Emily Kocken aims to create a work that unfolds its discursive qualities over time, like the movements of a symphony or the chapters of a novel. Cello Girls is a project, vinyl record, spatial installation, and a series of events.
In essence, the installation functions as a hub to embrace sound, image, thought, memories, grief, emotions, ceremonial playfulness.
Staged in a circle Cello Girls strives to evoke an intimate threefold relationship between the female body, the audience, and the cello that the artist welcomed back in her life after an absence of many years. By unraveling musical structures (for instance, playing the Solo Suites for Cello by Johann Sebastian Bach backwards) she decodes compositions considered to be pillars of our collective memory.
In this work Kocken reconnects with the cello in homage to the spirit of avant-garde cellist Charlotte Moorman. Through her performances, Kocken aims to share her emotion through the medium of the cello with a live audience, revering break-through avant-garde compositions by Nam June Paik and John Cage, constructing personal performances and new works on paper—based on codes she detected from documentation about Moorman through analysing political references of being an American in the sixties and beyond.
Born in the early sixties Kocken was an infant when Charlotte Moorman was active as an artist, a provocative force of nature in the highly conventional art world, making way for sexuality as a meaningful tool in the field of modern art. She was famous for her happenings, involving a multitude of artists. A pioneer in taking the female body seriously by not taking it too seriously, she stopped wearing clothes during her live performances.
Cello Girls is also the title of the vinyl record that Kocken created in collaboration with Dutch philosopher and sound engineer Jacco Prantl. The album will be released during the exhibition.
Past Events
Sat 10 November
Performance Salon 2
C&H Gallery
Amsterdam
Sun 4 November
Plaatpresentatie ➭
Concerto
Amsterdam
Sat 3 November
Performance Salon
C&H Gallery
Amsterdam
Sat 27 October
Cello Girls
C&H Gallery
Amsterdam
Sat 20 October
Cello Girls
C&H Gallery
Amsterdam
Sun 9 September
The Swan
The Ballroom
Amsterdam
Fri 10 August
Stroll the Line
The Ballroom
Amsterdam