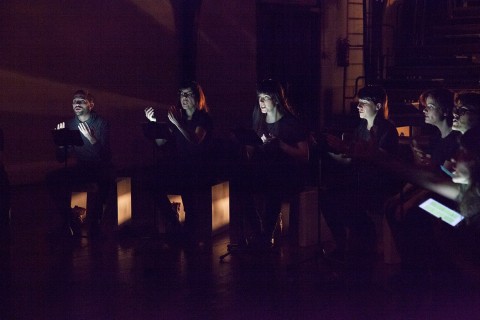 Read-in Cinema is a serial, a mini drama in three episodes, that is to be followed in three successive nights. On Sunday afternoon the whole serial is performed.

In a half circle, approximately ten people read from a script together. Their voices are different, just like their age; but their appearance seems identical. (Imperfect) clones; reproduced after an original design that cannot be identified anymore. Multiple hands, eyes, voice become a plural female figure with half long brown hair, bangs and a slender figure of 1.69m.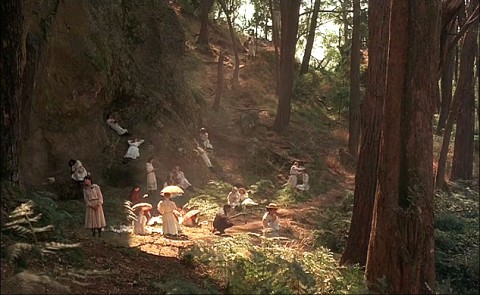 These doubles read the complete script of Picnic at Hanging Rock. In the film four girls disappear during a picnic at the foot of an old cliff in Australia. However fictive, the story is reminiscent of contemporary disappearances all over the world; the two students from Utrecht that disappear in Panama in April 2014, the 200 Nigerian schoolgirls that are kidnapped that same month by Boko Haram—and are never retrieved, the 43 students in Mexico whose faith is still unclear.
Emily Kocken spread her portrait through the city: 'searching for look-a-likes'. In several places discussions formed about who did or did not look like her. Those that recognized themselves in her, sent their portrait to prove the resemblance. Emily found her doubles. The artist's external features become 'common good', and her identity is both underlined and erased. The image of this group identical people makes something visible that remains hidden otherwise; the source that shapes us.