July 2, 2011

New photographic works presented at summer group show 
at C&H art space


Opening: 2 July 2011 18:00–21:00, show runs until 3 September
Where: C&H art space, Tweede Kostverlorenkade 50, Amsterdam
Open: Thu-Sat 11:00–18:00 and by appointment +31 (0)20 753 09 64
Website: ch-artspace.com
With: Emily Kocken, Lil'Shy, Wouter Klein Velderman, Joe Holbrook,
Carlo Ferraris a.o.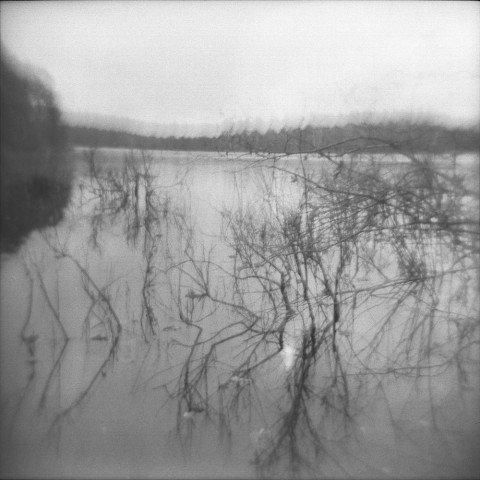 'Landmarking' invites undercurrent energies of landscapes to reappear.
It explores historical influences on the underworld of nature. How guilty or sacred can we consider a site (landscape) to be? Can the presence of those once there alter the character of a place? After wars, forces of nature, climatological scarring and positive events is it fair to ask if restoring the psycho-geographical veins of earth's underworld can be done without serious consequences.
The work shown is a selected result from revisiting Walden (Massachusetts, US):
"Without a doubt the Walden pond is the most peaceful place I've been to. A carefully preserved monument of nature, near small town Concord. Walden has a presence close to paradise, the pond guarded by trees. In 1854 Henry David Thoreau published his diary on how he built a cabin next to the pond with his bare hands. His call to go 'back to basic' was heard by many. He's considered the pioneer of ecological writing.
Walking the pond 'against the clock' (called 'widdershins') I performed a ritual of meeting Henry's shadow, watching the surface of the water and matching my breath and pace to the windy movement of the tree branches."
Landmarking already took place in Switzerland (Berner Oberland, 2008), The Netherlands (Amsterdam, 2008 and Heiloo, 2011), Germany (Berlin, 2010) and USA (Walden, 2006–2010).