October 16, 2010

Part of DES CHAPITRES DU CONFLIT
SATURDAY, OCTOBER, 16th 14:00 [class will start at 15:00] Location: Tschaikowskistraße 51, 13156 Berlin, Germany

As part of an ongoing project that seeks to reengage the abandoned Iraqi Embassy the group Collasus has asked artists both international and local to produce a site specific work for the abandoned building. There were no guidelines, and no limit to participation. The ultimate group of participants will be that of varied backgrounds, ages, and practices within the umbrella of 'art'.
This opportunity is seen less as a lament to buildings past, a claiming of its future, or the complex history between Iraq and the rest of the world, rather it seeks to find an alternative use through collectivity, art and criticism.

It was asked that each participant consider the space carefully, considering both the social weight, and the fact that installations will be left in the former embassy free to be interacted with (and possibly altered or stolen) by the public. The work will remain anonymous in the former embassy. Each work will be published with its author on the website iraq-embassy.com in the following weeks.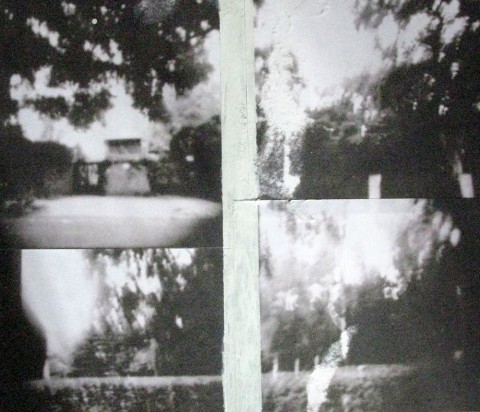 Participants:
Collasus, Alex Auriema, Ben Wolf Noam, Beny Wagner, Billy Rennekamp, Caleb Waldorf, David Knowles, Eddie Peake, Elizabeth Skadden, Emily Kocken, Hayley Silverman and James Whipple, Heath Valentine, Legwork, Leila Peacock, Luca Antonucci, Mariette Auvray, Matt Austin, Mirak Jamal, Nishita Mehta, Saulius Leonavicius, Sean Fabi
In conjunction with the installed work at the embassy, Collasus will be organizing a four day seminar with the Public School Berlin around the topic of Territorial Regimes. The first class will take place on opening day (October 16th at 14:00) at the Embassy rain or shine. If you have not already signed up, please do so via The Public School Berlin. Note the suggested readings for the first day.
Disclaimer: Entering the abandoned embassy is trespassing. Visitors to the Embassy will need to traverse a small fence (we will provide assistance to those who need it) and understand that the once inside they are breaking the law – and this is potentially punishable under German/Iraqi penal code.
Please wear warm clothing and proper footwear.