January 13, 2013

February 2—March 23, 2013
Opening: Saturday February 2, 2013, 15—19

C&H art space, 2de Kostverlorenkade 50, 1053 SB Amsterdam
http://ch-artspace.com

"Feminine objects and faces, full of light and darkness, fall, float and freeze in a white void. Guided by rules of a game with private categories, I may have found it, an inkling of what could be called the maiden element, something mesmerizing that has the tendency to surpass the boundaries of life and death."

The research for The Maiden Element started two years ago with a research of the death of young girls. Death carries a tragic significance that gains an even more dramatic weight when related to children. The conceptual and situationist elements resonating in Emily's work sublime the raw effect of this reality.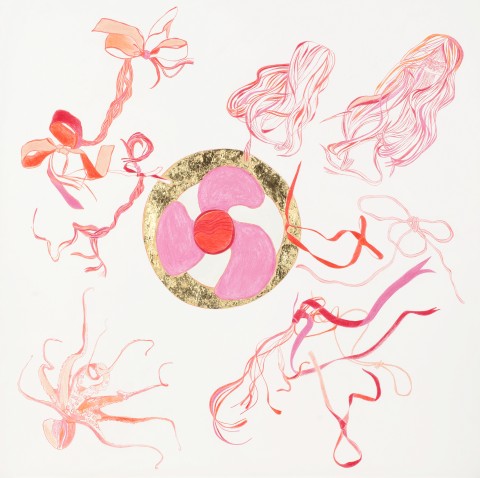 The exhibition presents three moments that complement each other: two series of drawings and a series of black and white photographs. In the first drawing series, Emily starts with an outline on a white piece of paper and writes a narrative creating continuous movement between the elements. The second series of drawings hides the faces of the young girls who died. Using found footage from the early days in photography, Emily evokes a timeless story that makes the viewer think when and where it happened or question if it actually did happen. This sense of mystery also carries into her photography series. In the third moment of this project, she involved a small group of girls, between six and twelve years old. They play an active role in her personal life, and she invited them to participate in a series of photo sessions. After a brief explanation of her work, these girls submerged fully in the assignment.
Opening times: Thu—Sat 11—18
and by appointment
+31 (0)20 753 09 64